Try out the new feature for Version 1.4.0!
Version 1.4.0 New Features
Send HEARTS to each other in the Tamaverse!
If you push the B BUTTON at Tamaverse Entrance, Tamagotchi characters in the Tamaverse will gather and will be able to send HEARTS to each other!
Your Tamagotchi character may also receive HEARTS!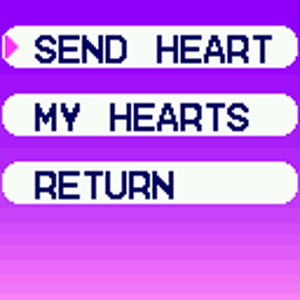 SEND HEART
- Send HEARTS to other Tamagotchi characters in the Tamaverse.

MY HEARTS
- You can check the HEARTS you have received.

RETURN
- Go back to the Entrance.
* Once you return to the Entrance, the HEARTS you had placed on others will be sent out. Be careful, you cannot undo HEARTS or send out new HEARTS.
* You can only send 1 HEART to the same Tamagotchi character per day.
(You can send out new HEARTS after the Tamagotchi characters in the Tamaverse have reset.)



Use the A BUTTON to move the cursor, and B BUTTON to check out the profile of the Tamagotchi character you selected.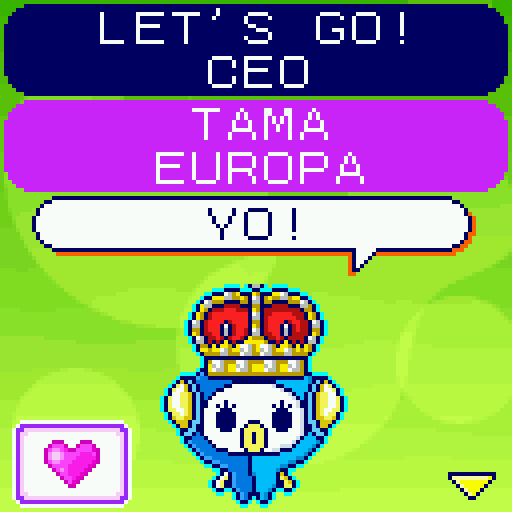 Upper row: TAMA NAME

Middle row: The Tamagotchi character's area of ​​residence.

Bottom row: GREETING

Push B BUTTON to place HEART.
Push B BUTTON again to remove HEART.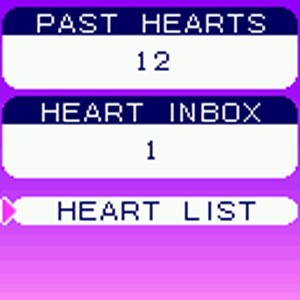 Upper row: Total HEARTS you have received in the past.

Middle row: New HEARTS you have received.

Bottom row: Details of the Tamagotchi characters who sent you HEARTS.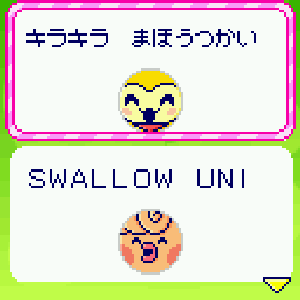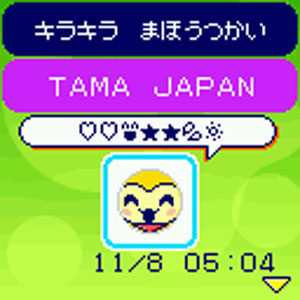 From the HEART LIST, you can check out the profiles of the Tamagotchi characters who sent HEARTS to you. You can give back a HEART as a "thank you" by pushing the B BUTTON.
* You cannot send an additional thank you HEART to another. In this case, the HEART is not displayed.
Set up a TAMA NAME and GREETING!
You can now set up a profile that is displayed in the Tamaverse.
Check out the new TAMAVERSE page on the PROFILE screen!
TAMA NAME can be edited via:
PROFILE screen → EDIT → TAMAVERSE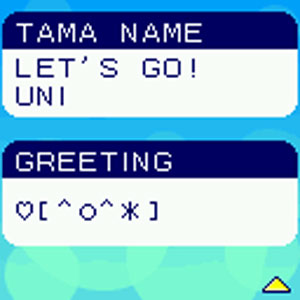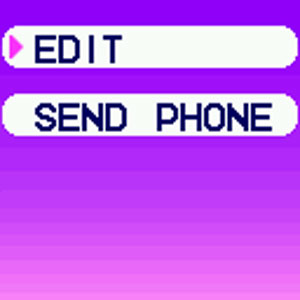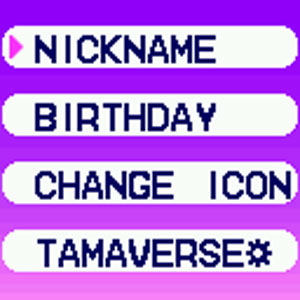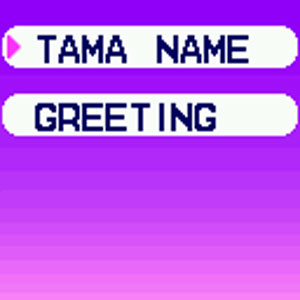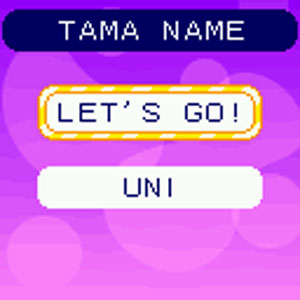 Combine 2 words to make a TAMA NAME!
The TAMA NAME you make will be displayed when you send HEARTS.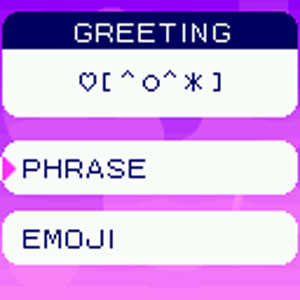 For GREETING, you can choose from 4 default phrases, or combine emoji to make one yourself.

You can greet others in the Tamaverse with your GREETING.
This will also be displayed on the profile when sending HEARTS.
Play FAST FOOD with your friends via CONNECT!
MINI GAME has been added to the CONNECT menu.
Compete with your friends on the Arcade's classic, FAST FOOD!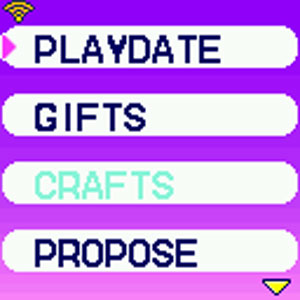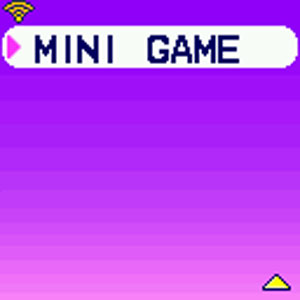 MINI GAME has been added to the menu for CONNECT.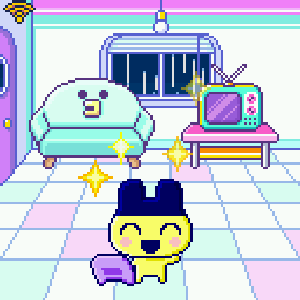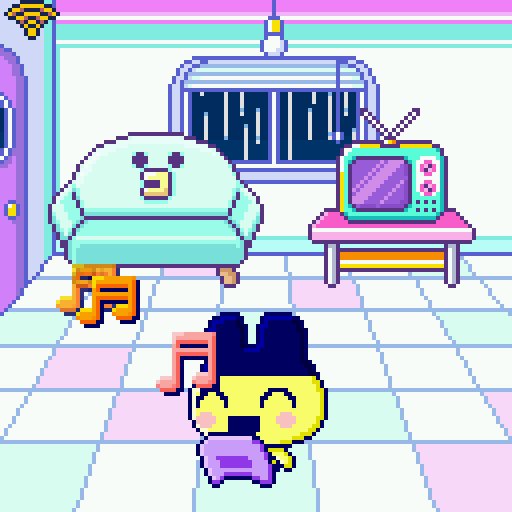 When you select MINI GAME, you and your friend will get their gaming devices ready!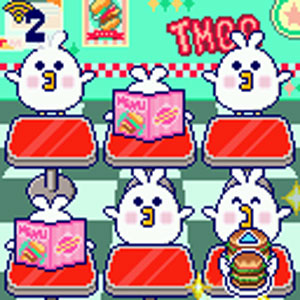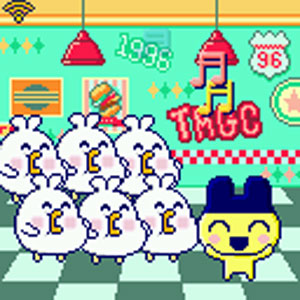 Rules
- Whoever serves 10 burgers first will win.
- You will lose if you serve to a customer that isn't raising their hand.
- There is a 25-second time limit, so whoever serves the most by then will win!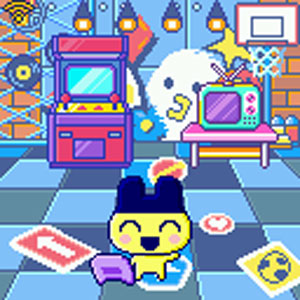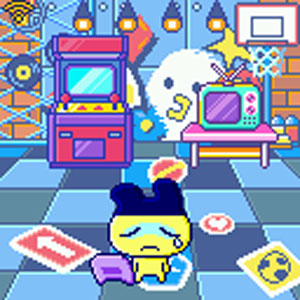 The winner will get more GOTCHI POINTS!
You will get more than at the Arcade, so play a lot with your friends and get a lot of GOTCHI POINTS★
Connect to Wi-Fi and update!
More Tamagotchi Uni fun awaits!