2023.10.11
Tamagotchi Product Information
See you in the Tamaverse! New color "Tamagotchi Uni Blue" is here!
A new color for "Tamagotchi Uni" (equipped with Wi-Fi) has arrived!
New Color "Tamagotchi Uni Blue"!
Tamagotchi Uni, the first in the Tamagotchi series to have Wi-Fi, now available in "Tamagotchi Uni Blue"!
Tamagotchi Uni Blue has a unique design with a wavy pattern and translucent back♪
The sporty colors make it fashionable and fun to carry around.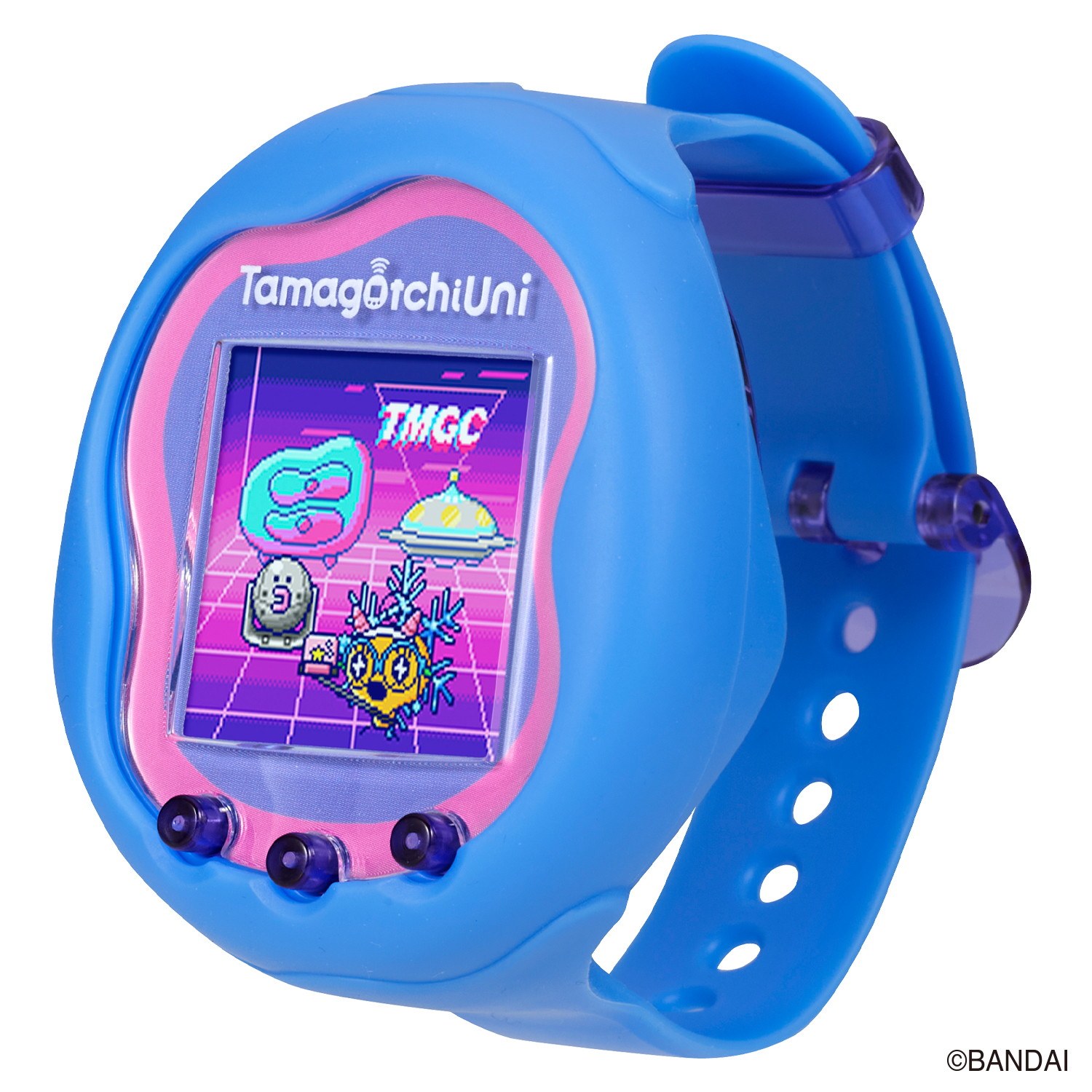 What is "Tamagotchi Uni"?
The next-generation Tamagotchi device has evolved into a more unique toy, based on the three "uni-" themes of UNIQUE ,
UNITE
, and
UNIVERSAL
. You can raise your very own Tamagotchi "Uni Tama" with its own unique appearance and personality. With Wi-Fi, you can go out into the Tamagotchi world's metaverse―the "Tamaverse"―and meet "Uni Tama" characters raised around the world.
You can find an article about "Tamagotchi Uni" here
👇
Update via Wi-Fi and head out into Tamagotchi world's metaverse, the "Tamaverse". Participate in limited-time events with Uni Tama around the world!
See below for the events that have already been held and the one for this month
👇
Fun future events are being prepared right now!
✨
Check the official site for the latest information!